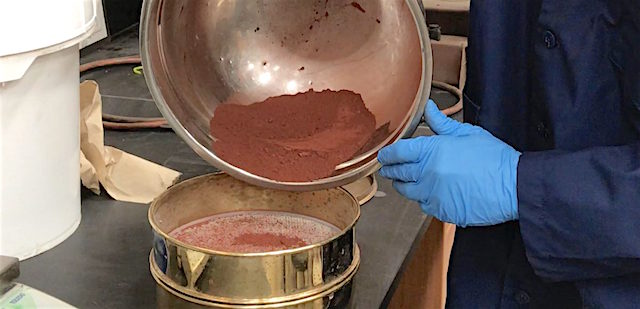 The University of Central Florida is selling Martian dirt, $20 a kilogram plus shipping.
This is not fake news. A team of UCF astrophysicists has developed a scientifically based, standardized method for creating Martian and asteroid soil known as simulants.
The team published its findings this month in the journal Icarus.
"The simulant is useful for research as we look to go to Mars," says Physics Professor Dan Britt, a member of UCF's Planetary Sciences Group. "If we are going to go, we'll need food, water and other essentials. As we are developing solutions, we need a way to test how these ideas will fare."
For example, scientists looking for ways to grow food on Mars — cue the 2015 film The Martian — need to test their techniques on soil that most closely resembles the stuff on Mars.
"You wouldn't want to discover that your method didn't work when we are actually there," Britt says. "What would you do then? It takes years to get there."
UCF's formula is based on the chemical signature of the soils on Mars collected by the Curiosity rover. Britt built two calibration targets that were part of Curiosity rover… [More at links]