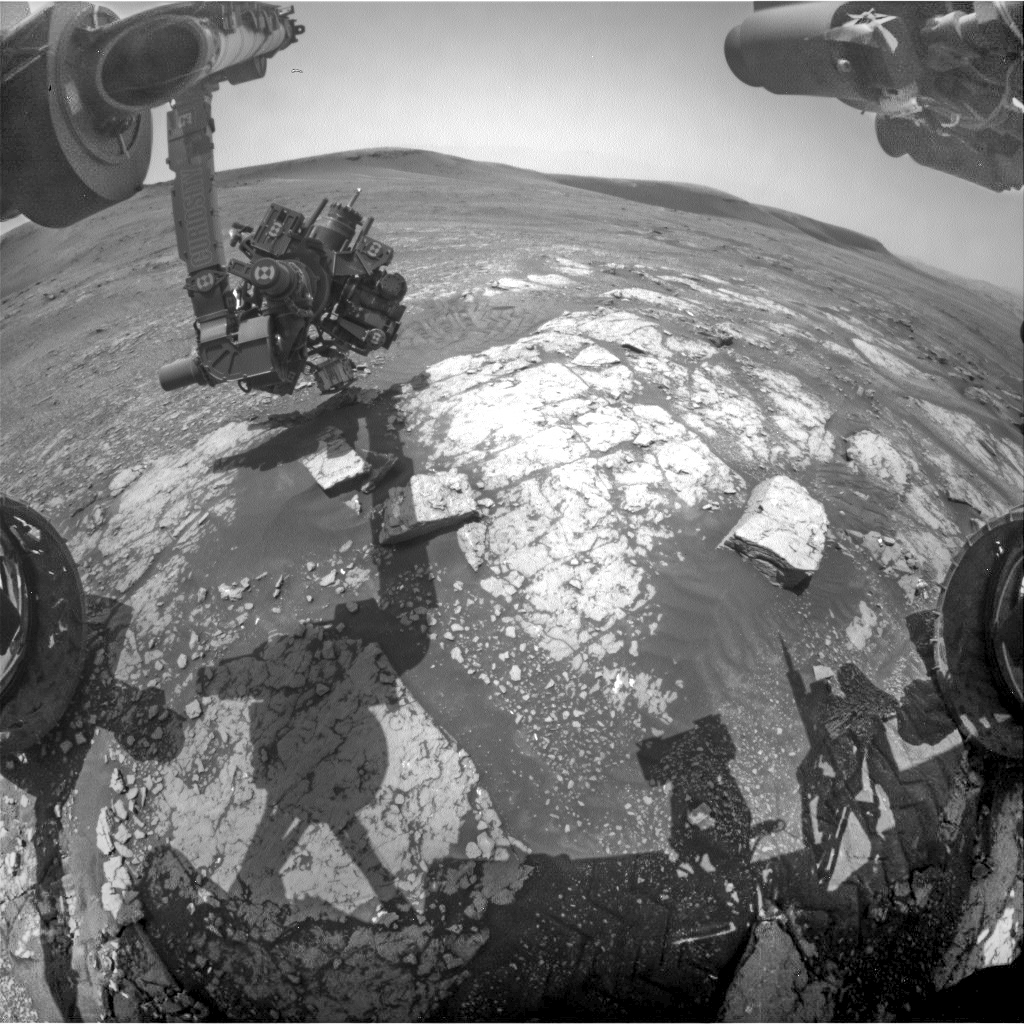 Sol 2346, March 13, 2019. Front and rear views from the right-side Hazcams show the immediate surroundings of Curiosity. (Click either image to enlarge it.)
The rear view gives a slightly different perspective on the layered rock dubbed Muir of Ord (seen at center right) compared with that shown here.
Sol 2346 raw images (from all cameras).