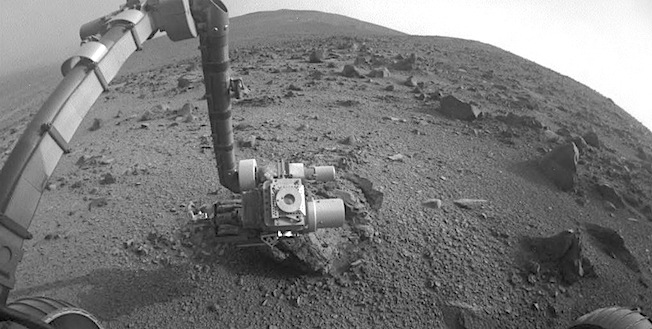 Sol 3819, October 21, 2014. Exploring in the Ulysses Crater ejecta field on Wdowiak Ridge, the rover team is currently studying a roundish rock dubbed Birmingham and a target area on it named Crimson Tide. Birmingham, about half a meter wide, appears to be igneous with layering or planes within the rock. (Planetary scientist Tom Wdowiak, for whom the ridge is named, was at the University of Alabama.)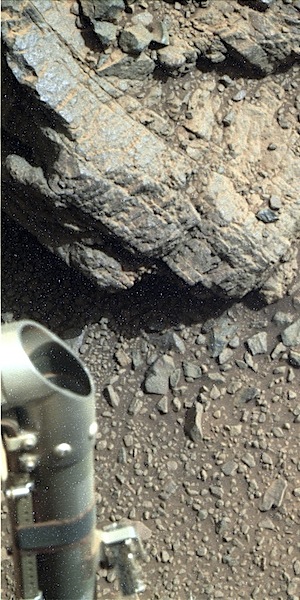 At right a closeup on the Crimson Tide target area on Birmingham, in a false-color image by Holger Isenberg using filtered Pancam frames.
Opportunity raw images, its latest mission status, and a location map.