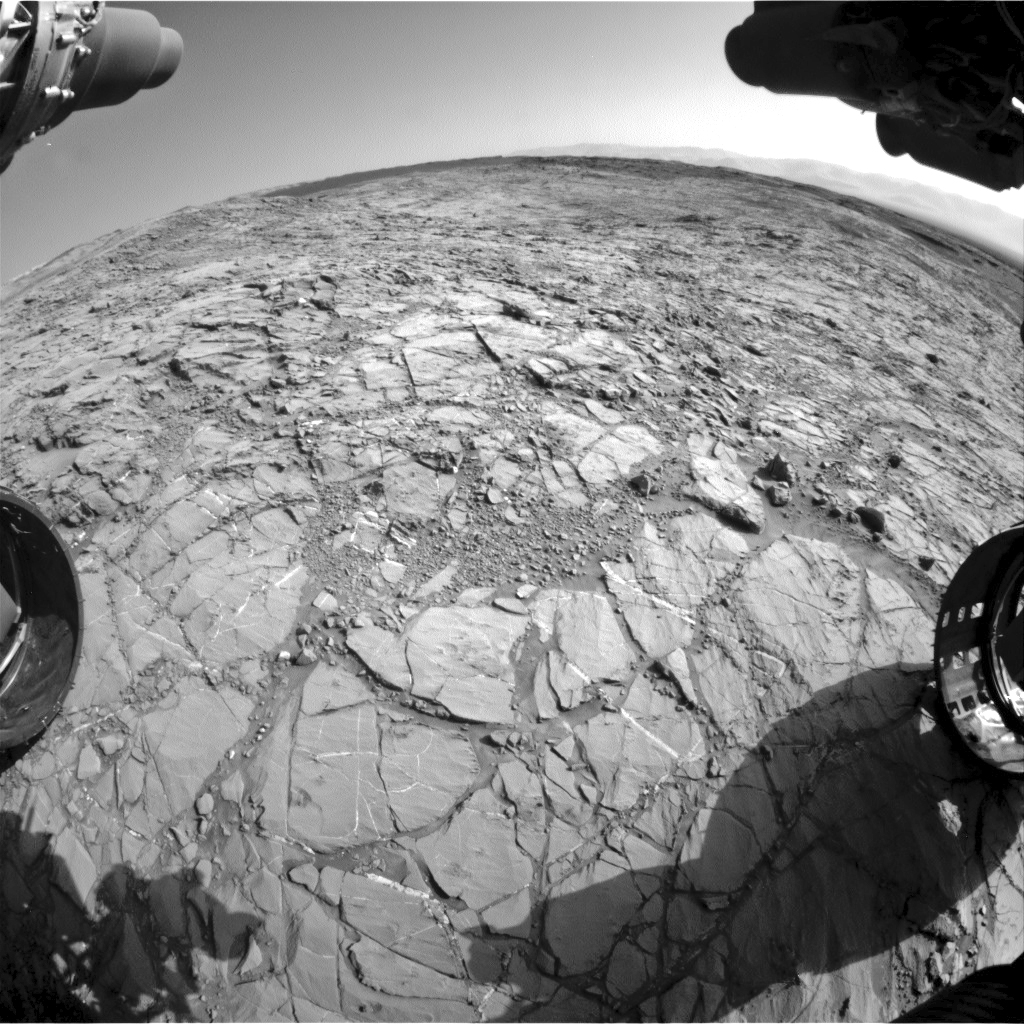 Sol 1155, November 5, 2015. The right front Hazcam shows the rover with its leading wheels resting on an outcrop of slab-like rocks, shot through with light-colored veins.
Below is a Navcam partial panorama looking generally west, with sand- filled Cut Bank Valley on the right. (Click either image to enlarge.)
Sol 1155 raw images (from all cameras), and Curiosity's latest location.