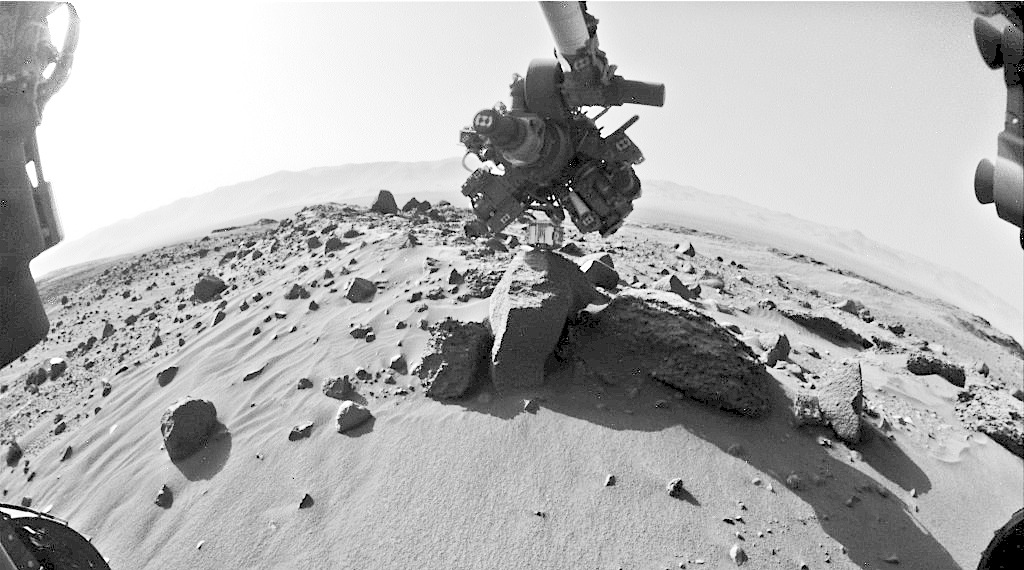 Sol 1407, July 21, 2016. The rover's instrument arm drops from the sky onto a pile of conglomerate rocks at Bimbe, in this (cropped and contrast adjusted) front Hazcam view. Click the image to enlarge it in a new tab.
Below: Rock fragment and rover wheel (by MAHLI).
Sol 1407 raw images (from all cameras), and Curiosity's latest location.