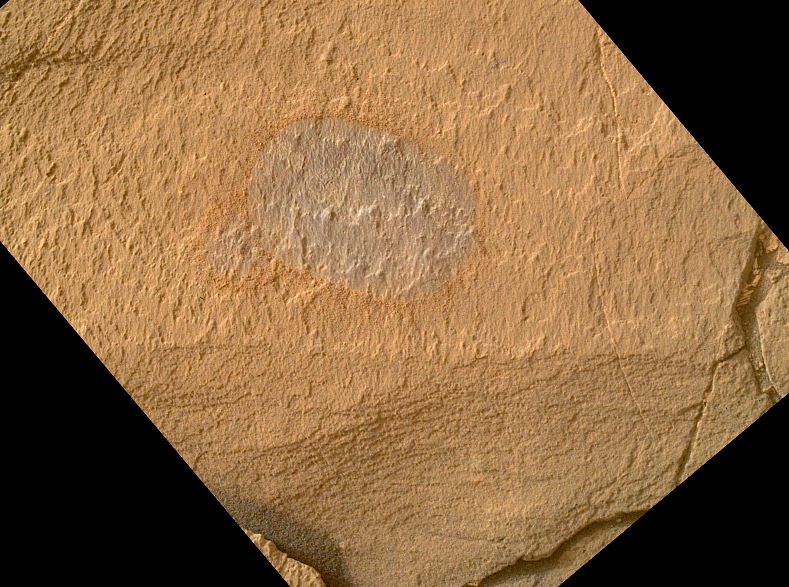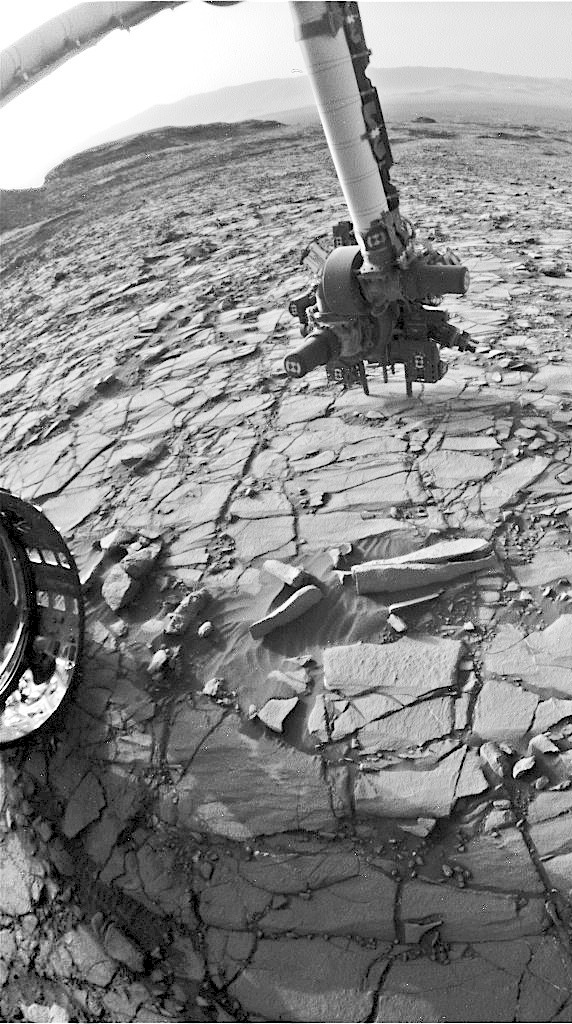 Sol 1418, August 2, 2016. As Curiosity's  instrument arm swings into action and settles on the Marimba target (Hazcam, right), the rock surface is tested for "drillability" (it stays put, in other words) and then it is brushed to clean the surface (MAHLI, above).
Below, the red oval shows Marimba's location near the rover (Navcam). All images enlarge when clicked.
Sol 1418 raw images (from all cameras), and Curiosity's latest location.