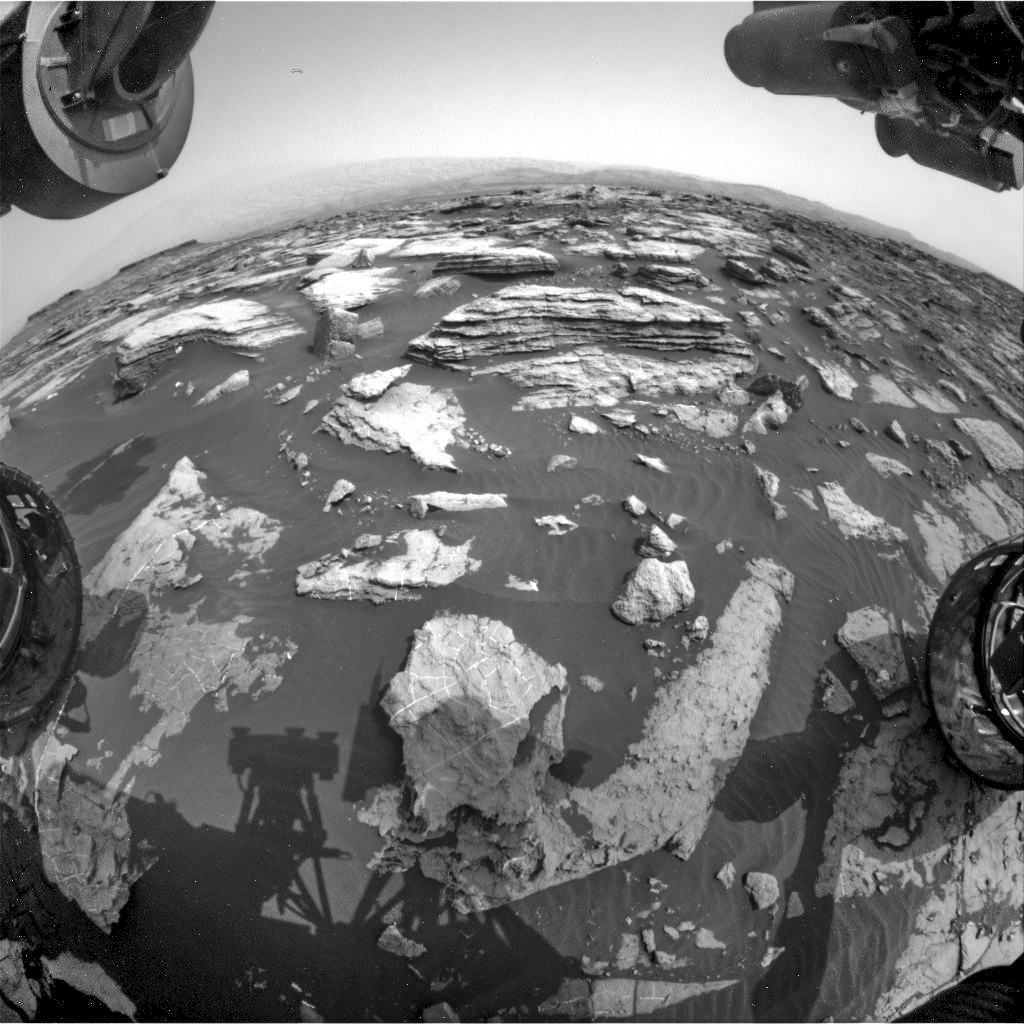 Sol 1473, September 27, 2016. After all the recent driving, including 16 meters (53 feet) today, Curiosity is now well away from the Murray Buttes seen in the rear Hazcam view, below right. Meanwhile, at near right, the front Hazcam shows a few nicely layered rocks dead ahead. Both images reveal bright veins in the rocks on the ground.
Click either image to enlarge, and note that the rear Hazcam image contains a lot of noise.
Sol 1473 raw images (from all cameras), and Curiosity's latest location.