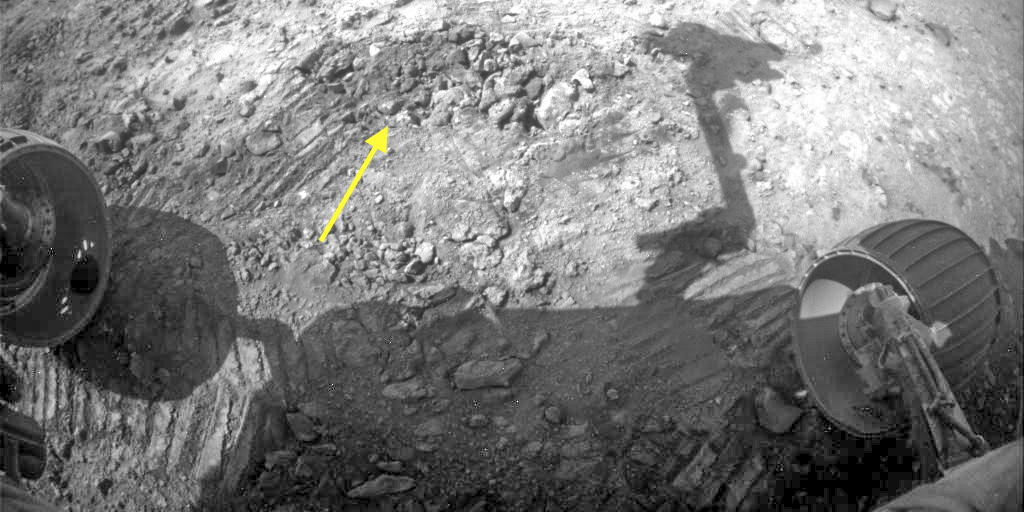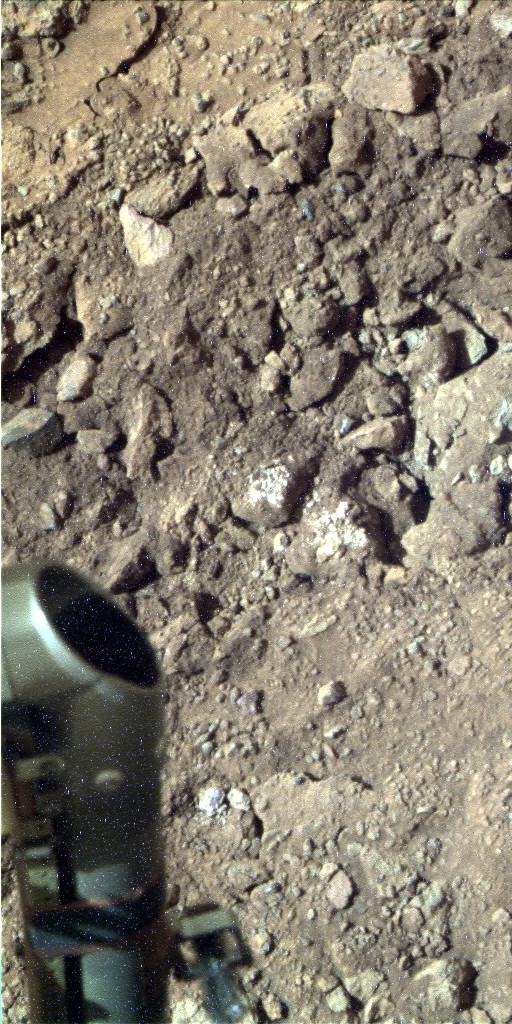 Sol 4527, October 18, 2016. Above is a front Hazcam view of an area near Gasconade where Opportunity has spun around and disturbed the ground with its wheels. The two small light-toned rocks (arrow) are of interest as perhaps showing signs of alteration by water.
At right is a false-color image (Holger Isenberg) of the workplane showing the two rocks in the center. Click either image to enlarge it.
Opportunity raw images, its latest mission status, a location map. and atmospheric opacity, known as tau.