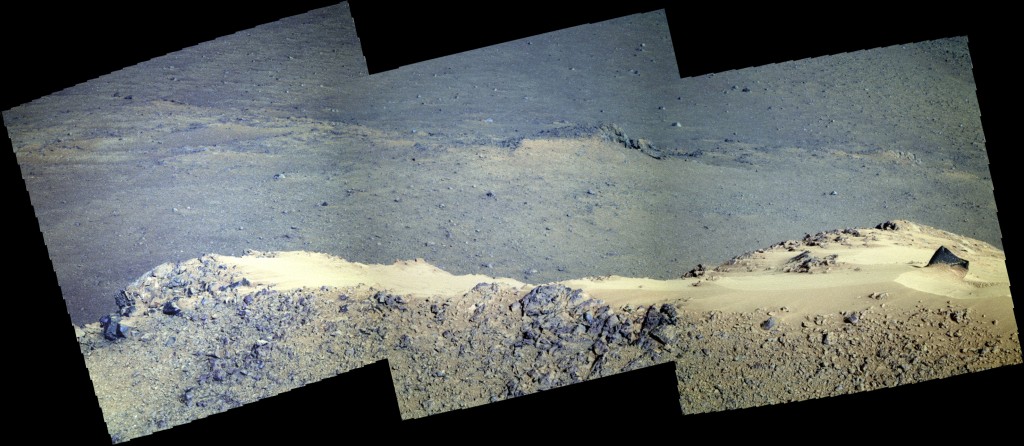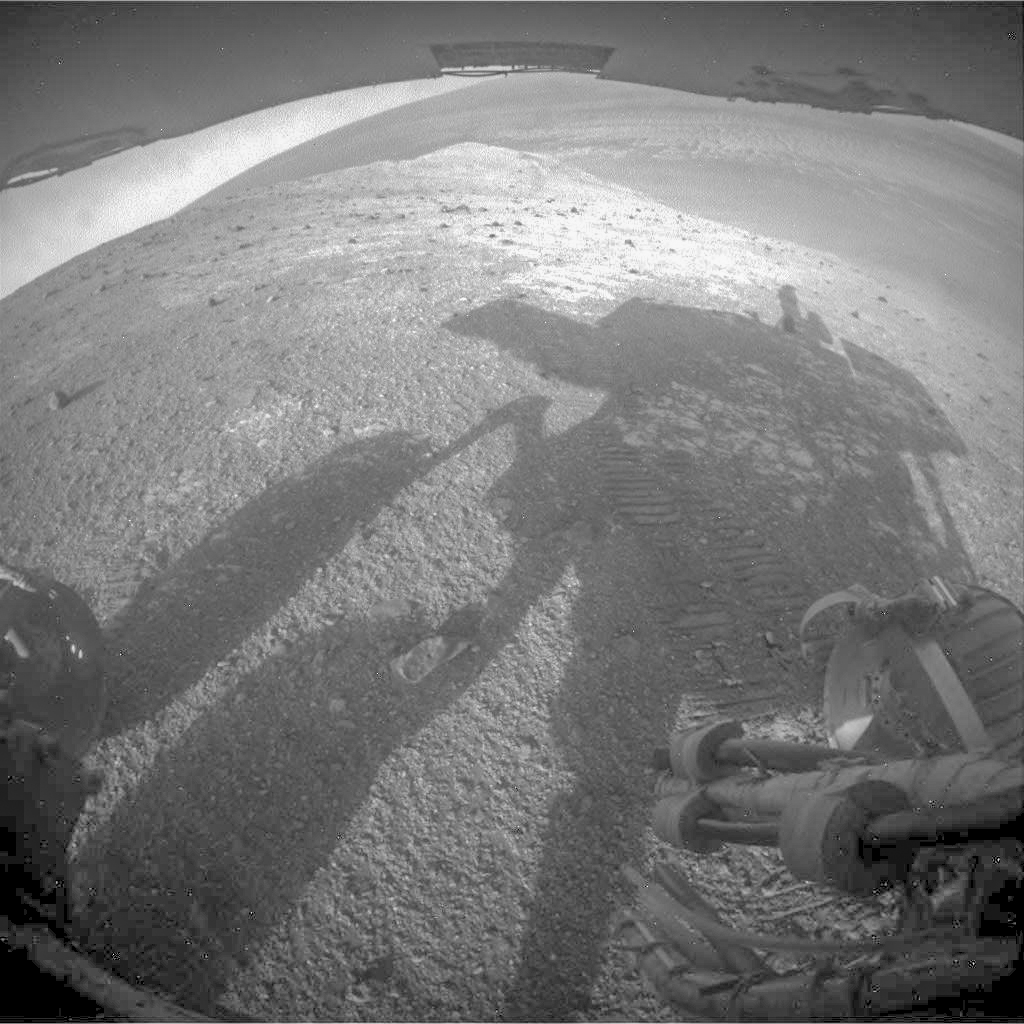 Sol 4546, November 7, 2016. The rover completed its final survey of Spirit Mound and the downslope area beyond (false-color Pancam by Holger Isenberg; 2.5 MB) on Sol 4544.
Then it was commanded to drive 31 meters (about 100 feet) to the south-southwest, with its track going partially upslope. Both Hazcam views at right were taken post-drive on Sol 4546. (All images enlarge when clicked.)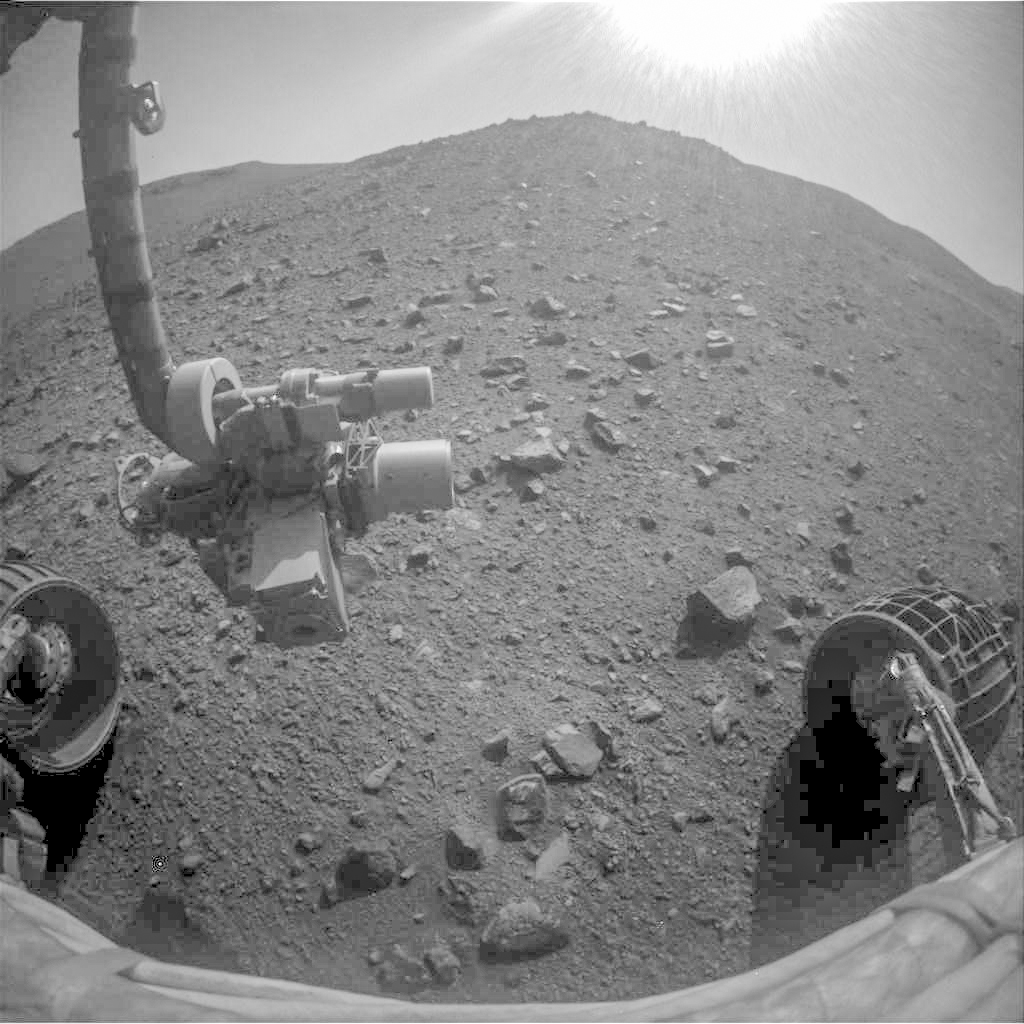 Opportunity raw images, its latest mission status, a location map. and atmospheric opacity, known as tau.