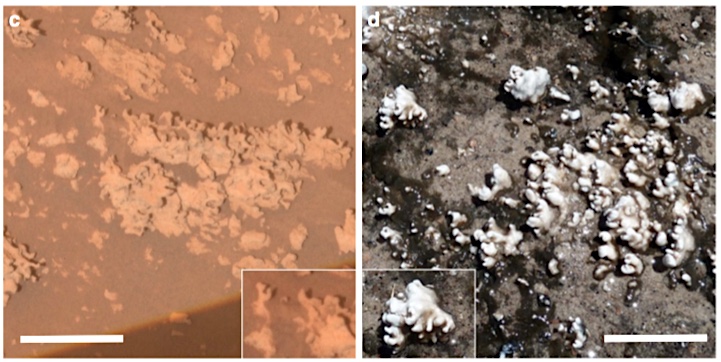 Two geoscientists at Arizona State University have made a discovery among hot springs in Chile that may spur scientists to revisit a location on Mars explored several years ago by NASA's Spirit rover.
The discovery involves fingerlike structures that form in the hot spring deposits by processes that combine biological and non-biological activity. The Chilean hot springs are at a place called El Tatio and lie at the edge of the extremely dry Atacama Desert, one of the best "Mars analog" sites on Earth.
Co-authors Steve Ruff and Jack Farmer, of ASU's School of Earth and Space Exploration, report that El Tatio produces silica deposits with structures influenced by living organisms that appear nearly identical to those found eight years ago by Spirit in Gusev Crater on Mars. Their report was recently published by Nature Communications.
The question naturally arises whether what Spirit found on Mars might also have been influenced by life. [More at link]