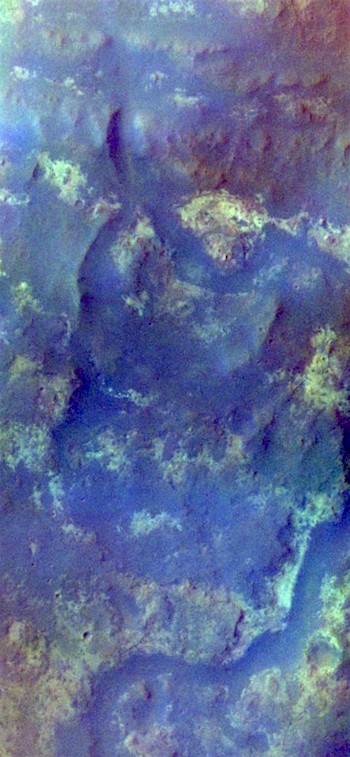 THEMIS Image of the Day, December 20, 2016. Today's false color image shows part of Mawrth Vallis. Not far from where this channel winds through highlands lies one of the candidate landing sites for the Curiosity rover, which was eventually sent to Gale Crater instead. Another part of the valley's highlands is still on the candidate site list for NASA's Mars 2020 rover.
The THEMIS VIS camera contains 5 filters. The data from different filters can be combined in multiple ways to create a false color image. These false color images may reveal subtle variations of the surface not easily identified in a single band image.
More THEMIS Images of the Day by geological topic.