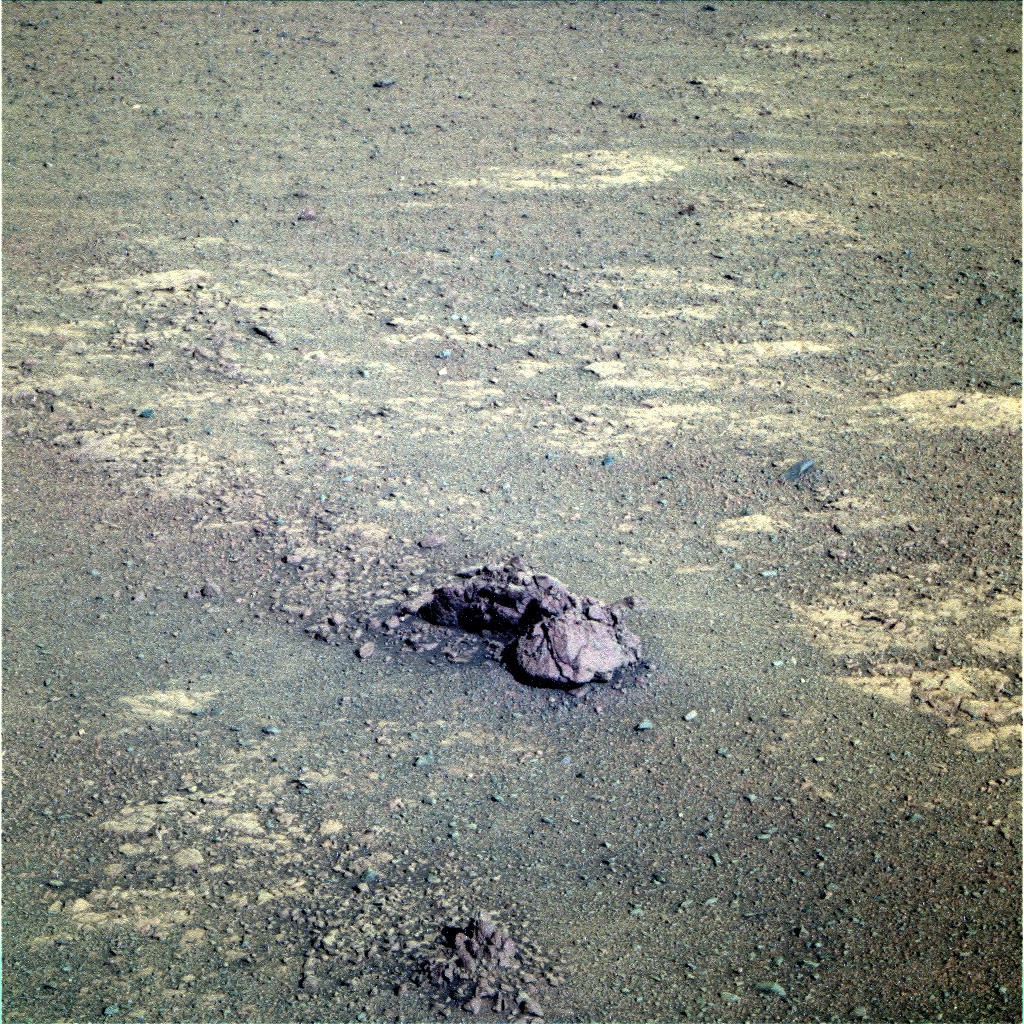 Sol 4637, February 8, 2017. After a 13-meter (40-foot) uphill drive on Sol 4636, Opportunity is nearly at the head of the shallow valley that leads to the crest of the Cape Tribulation rim segment. The Navcam view above shows the rover's tracks and a rock (right center) dubbed Weston.
At right, a false-color Pancam view of Weston (by Holger Isenberg) shows that the rock's composition differs from the bedrock exposures nearby. Also, Weston appears to be the source for a tail of weathering debris trickling downhill to the left, and at bottom center of the image lies a small clump of fragments (?) with the same color and perhaps composition as Weston. (Click either image to enlarge it.)
Opportunity raw images, its latest mission status, a location map, and atmospheric opacity, known as tau.