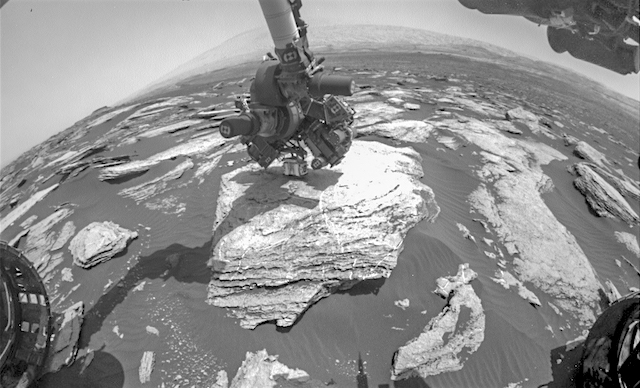 Sol 1615, February 20, 2017. At about 1:30 p.m., the Hazcam recorded the instrument arm on the rock in front of Curiosity.
In the dead of night, 10 hours earlier, the MAHLI turned on its LED light and shot a five-frame composite of the rock surface, at right. Note the rough texture and loose round pebbles. (Click image [3 MB] to enlarge it.)
Sol 1615 raw images (from all cameras), and Curiosity's latest location.