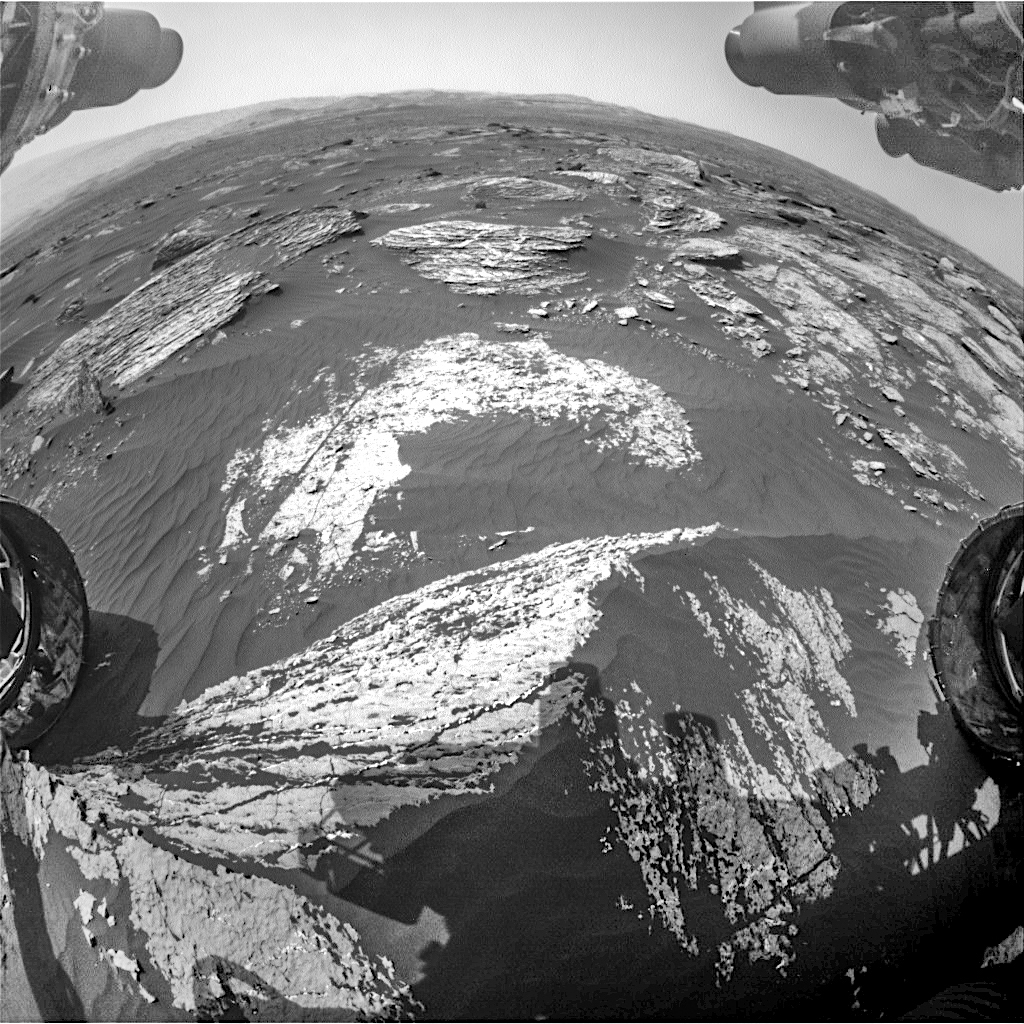 Sol 1665, April 12, 2017. A bright day in Gale Crater on Mars, and Curiosity stands partway across its rock-and-sand path toward Vera Rubin Ridge and eventually Mt. Sharp.
At top right is the view from the front Hazcam, while at lower right is the view behind. In the rear view, the rounded bump in the far distance on the left is Ireson Hill. The rover drove away from it almost two months ago. (Images enlarge when clicked.)
Sol 1665 raw images (from all cameras), and Curiosity's latest location.