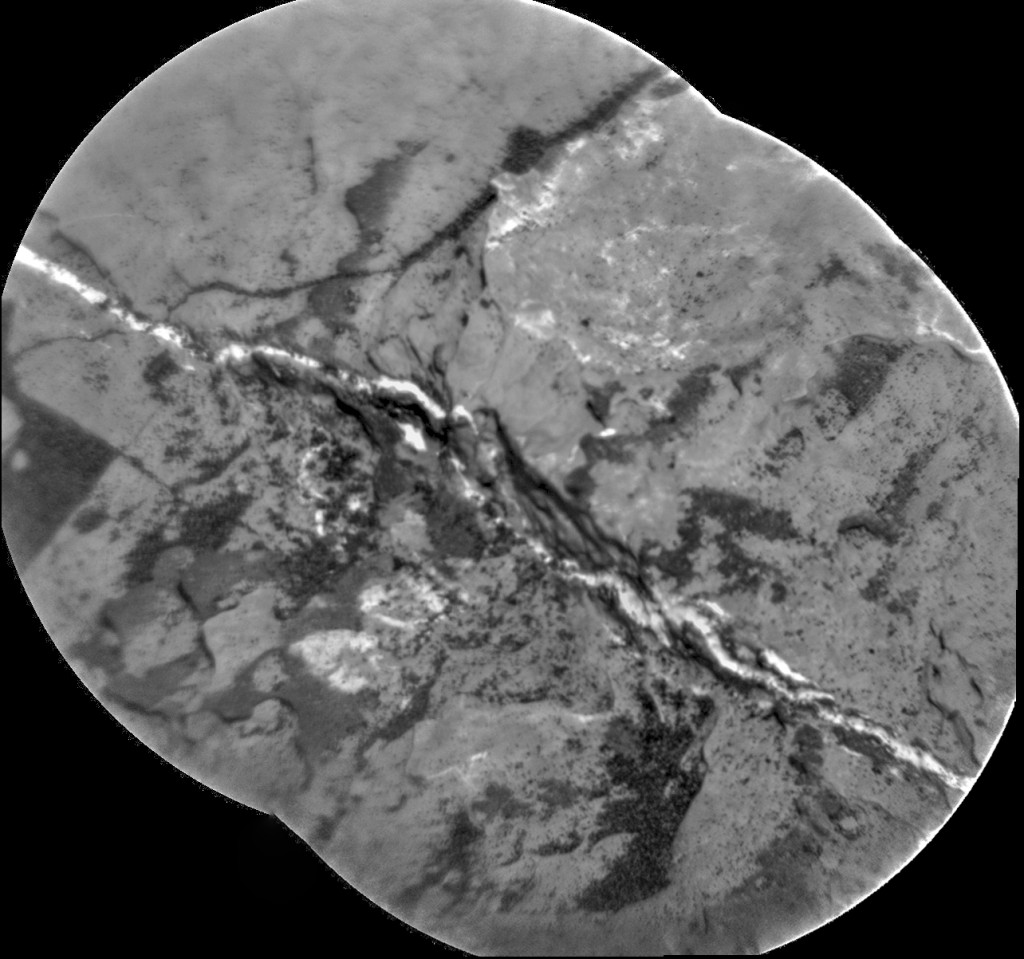 Sol 1666, April 13, 2017. Following a 9-meter (30-foot) drive, Curiosity reached a point where five Navcam frames show a rock-strewn path ahead, as it threads its way south between sand patches.
At right, an RMI composite on a rock with a bright mineral vein, taken before the drive. Click either image to enlarge it.
Sol 1666 raw images (from all cameras), and Curiosity's latest location.