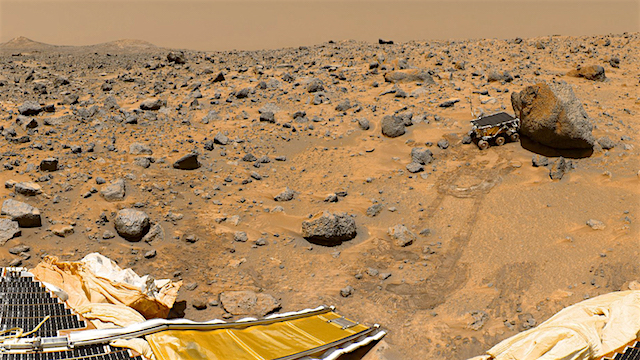 As the Mars Pathfinder spacecraft approached its destination on July 4, 1997, no NASA mission had successfully reached the Red Planet in more than 20 years.
Even the mission team anxiously awaiting confirmation that the spacecraft survived its innovative, bouncy landing could not anticipate the magnitude of the pivot about to shape the Space Age.
In the 20 years since Pathfinder's touchdown, eight other NASA landers and orbiters have arrived successfully, and not a day has passed without the United States having at least one active robot on Mars or in orbit around Mars.
The momentum propelled by Pathfinder's success is still growing. Five NASA robots and three from other nations are currently examining Mars. The two decades since Pathfinder's landing have taken us about halfway from the first Mars rover to the first astronaut bootprint on Mars, proposed for the 2030s.
"Pathfinder initiated two decades of continuous Mars exploration bringing us to the threshold of sample return and the possibility of humans on the first planet beyond Earth," said Michael Meyer, lead scientist for NASA's Mars Exploration Program at the agency's headquarters in Washington… [More at link, including video]