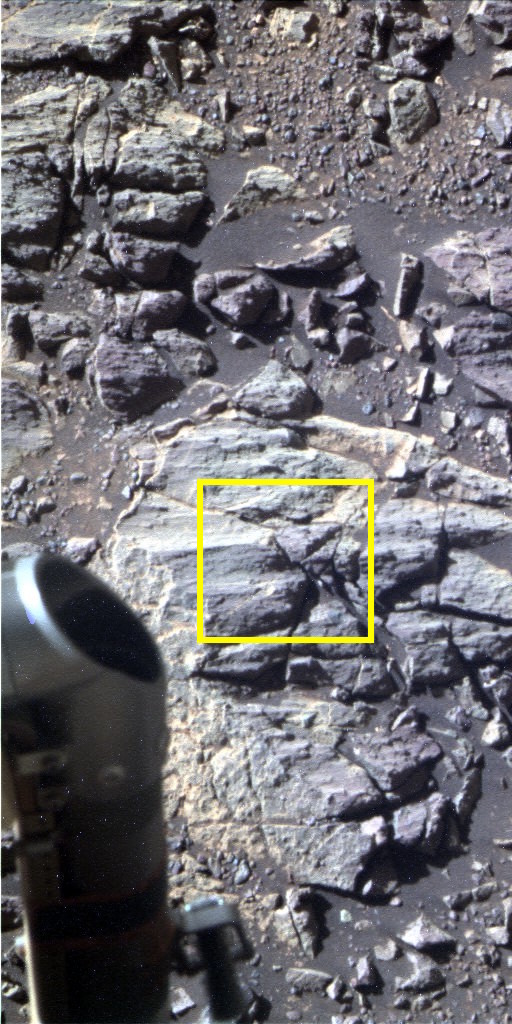 Sol 4994, February 10, 2018. The Microscopic Imager moved in on a target dubbed Nueva Vizcaya, and "papered" the outcrop with a set of images. This rock surface appears to be etched and eroded by wind-blown sand particles.
At right is a Sol 4993 false-color Pancam (by Holger Isenberg) with the target area identified. Click either image to enlarge it.
Opportunity raw images, its latest mission status, location map, and atmospheric opacity, known as tau.