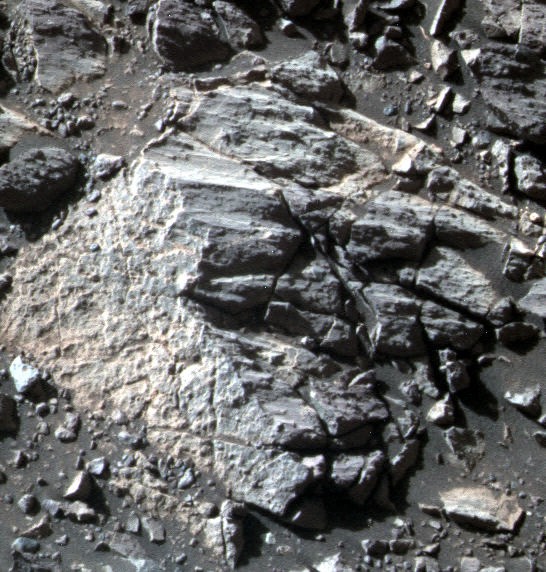 Sol 4997, February 13, 2018. After studying the rock Nueva Vizcaya, Opportunity drove 15 meters (about 50 feet) to the south-southwest, as mission planners head for the next area of interest in Perseverance Valley.
Above is the Navcam view downslope at the end of the drive. At right is a Pancam false-color image (Holger Isenberg) of Nueva Vizcaya. Click either image to enlarge it.
Opportunity raw images, its latest mission status, location map, and atmospheric opacity, known as tau.