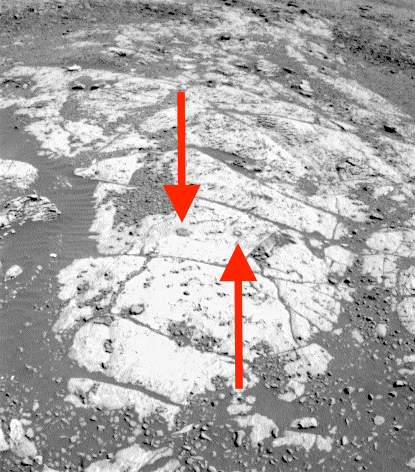 Sol 1981, March 3, 2018. Curiosity aimed the ChemCam's Remote Micro-Imager into the Phyllosilicate Trough to document outcrops that may become future targets.
At right, a Hazcam image from Sol 1983 (March 5) showing the drill tailing piles from Lake Orcadie (left arrow) and Lake Orcadie 2. Click either image to enlarge it.
Sol 1981 raw images (from all cameras), and Curiosity's latest location.