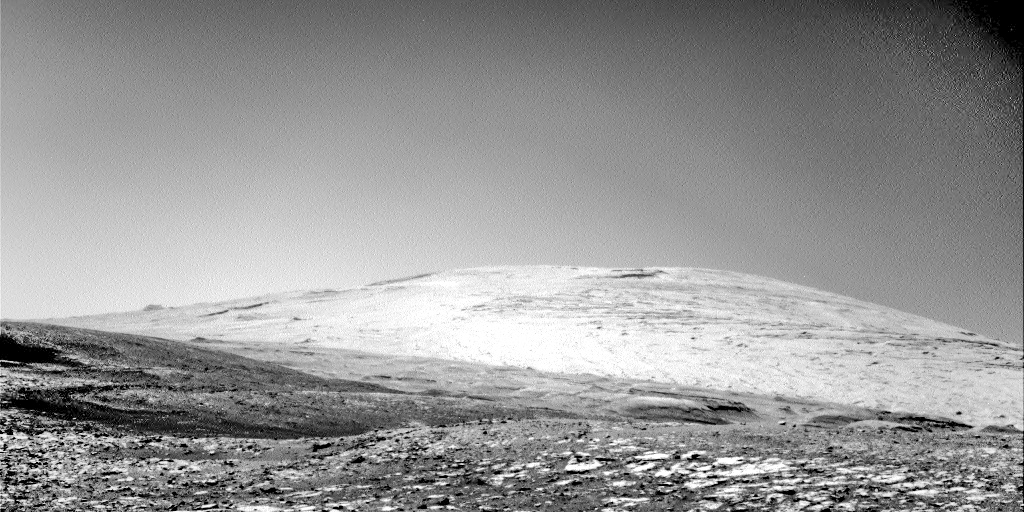 Sol 2000, March 23, 2018. On the 2,000th martian day after touching down at Bradbury Landing, Curiosity is at work on Vera Rubin Ridge; more about the science plans here.
In images taken today, we see Mt. Sharp viewed by the Navcam (above), the outcrop in front of the rover by the Hazcam, a double-frame by the Remote Micro-Imager, and below, a closeup by the Mars Hand Lens Imager. Click any image to enlarge it.
Sol 2000 raw images (from all cameras), and Curiosity's latest location.