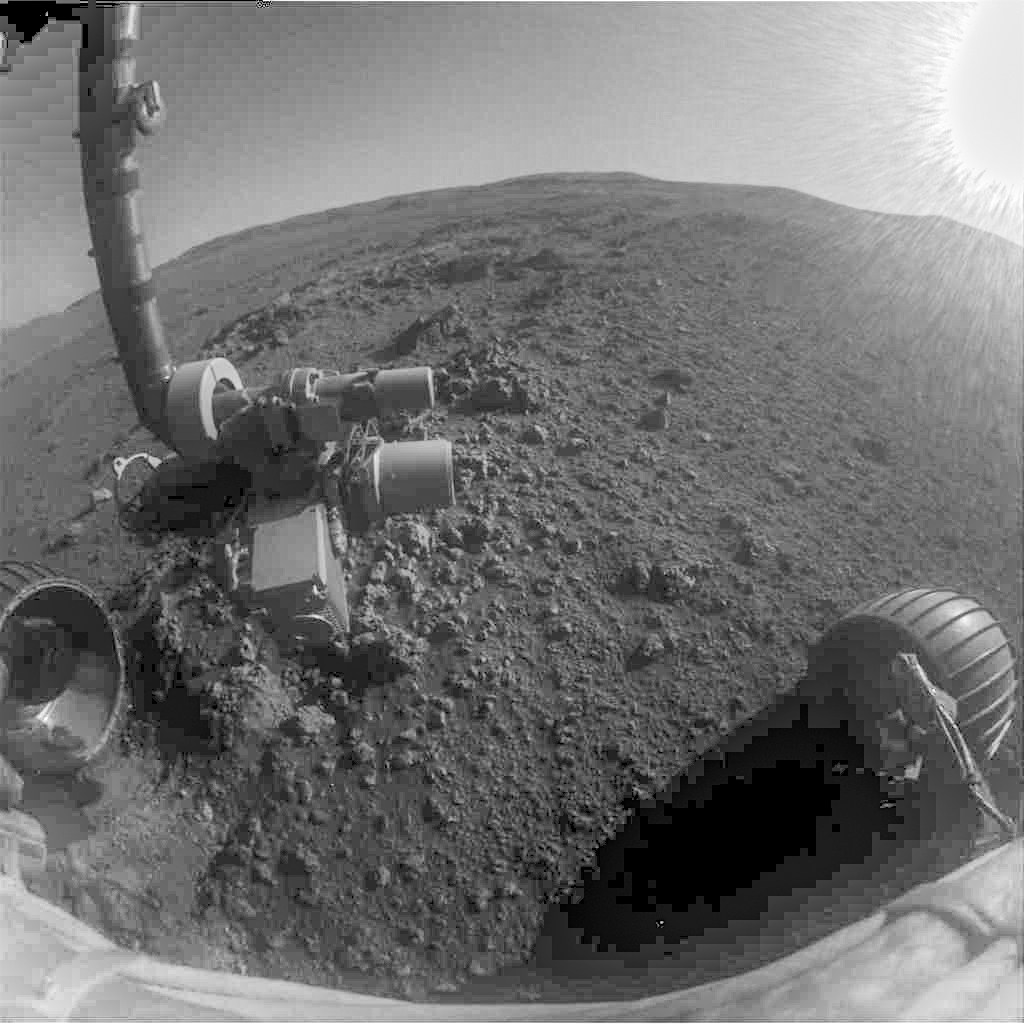 Sol 5058, April 17, 2018. Two Navcam frames show Opportunity facing the area named La Salinera, with many vesicular rocks running in a small ridge uphill in the center of the composite image. On the left edge of the image, some flat, tabular rocks are visible whose relation to the vesicular rocks is unknown.
At right are the views from the ground-level Hazcams, to the front and rear. (The front image has severe flare from the Sun being in the field of view.)  Click any image to enlarge it.
Opportunity raw images, its latest mission status, location map, and atmospheric opacity, known as tau.