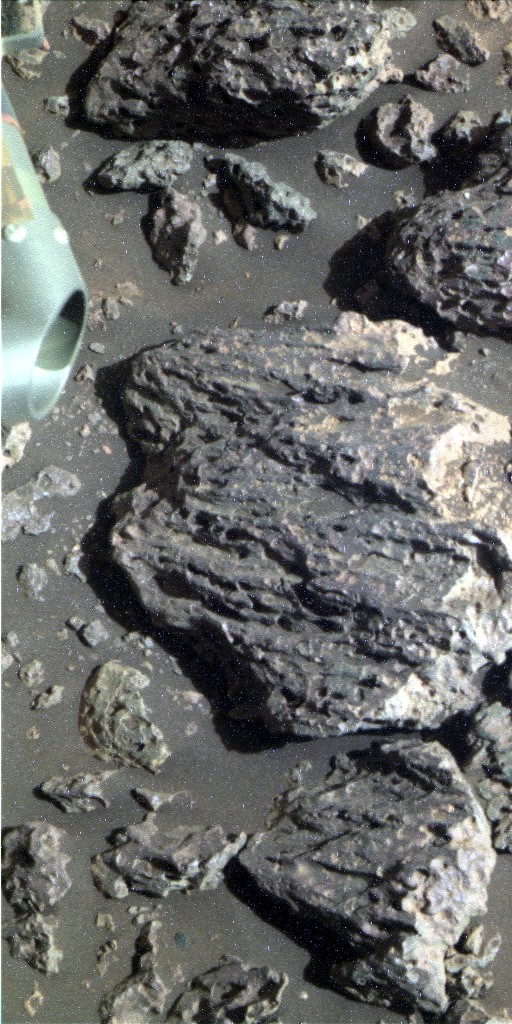 Sol 5070, April 29, 2018. On the weekend, Opportunity turned to square up to its next target, a rock dubbed Allende (arrow), seen in the Navcam view above.
At right is a false-color (Holger Isenberg) Pancam view showing Allende in the rover's workplane. Click either image to enlarge it.
Opportunity raw images, its latest mission status, location map, and atmospheric opacity, known as tau.