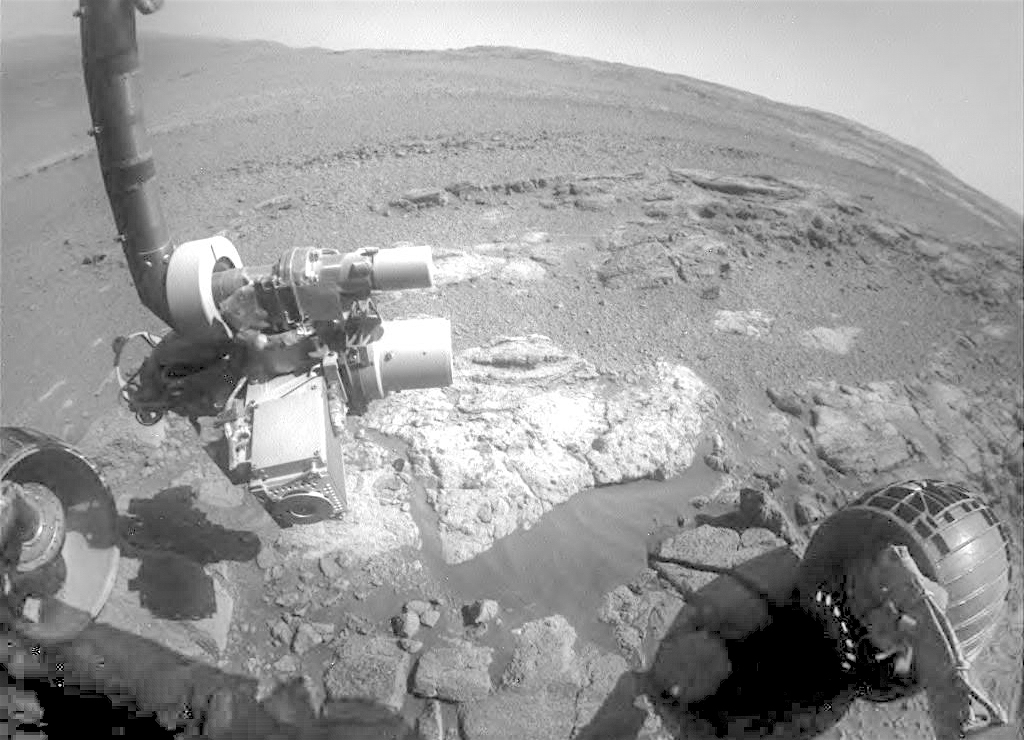 Sol 5087, May 16, 2018. Opportunity is parked at La Salinera, an exposed outcrop on the edge of Persevereance Valley. Scientists are using the Pancam to take multi-colored images of targets nearby, producing false-color composite images that reveal differences in surface materials.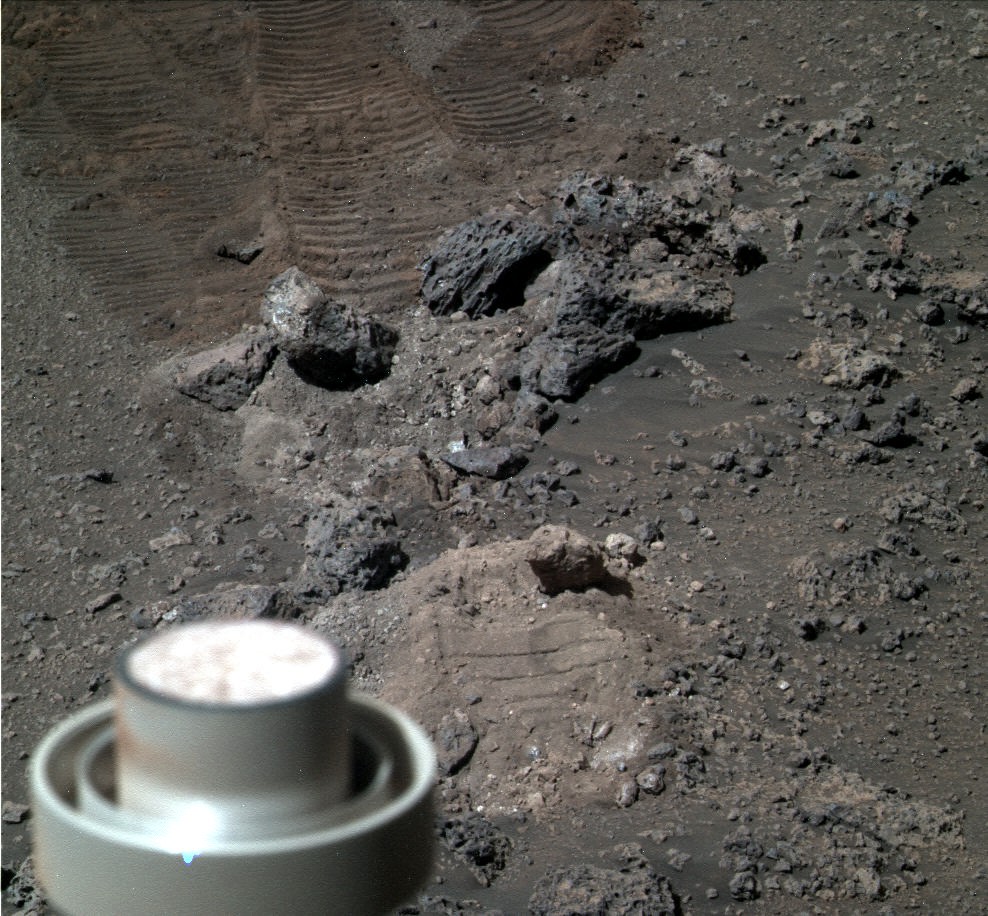 Above is the front Hazcam's view of the target rock La Joya, and at right are Pancam false-color (Holger Isenberg) reconstructions of La Joya and a patch of wheel-disturbed soil. Click any image to enlarge it.
Opportunity raw images, its latest mission status, location map, and atmospheric opacity, known as tau.