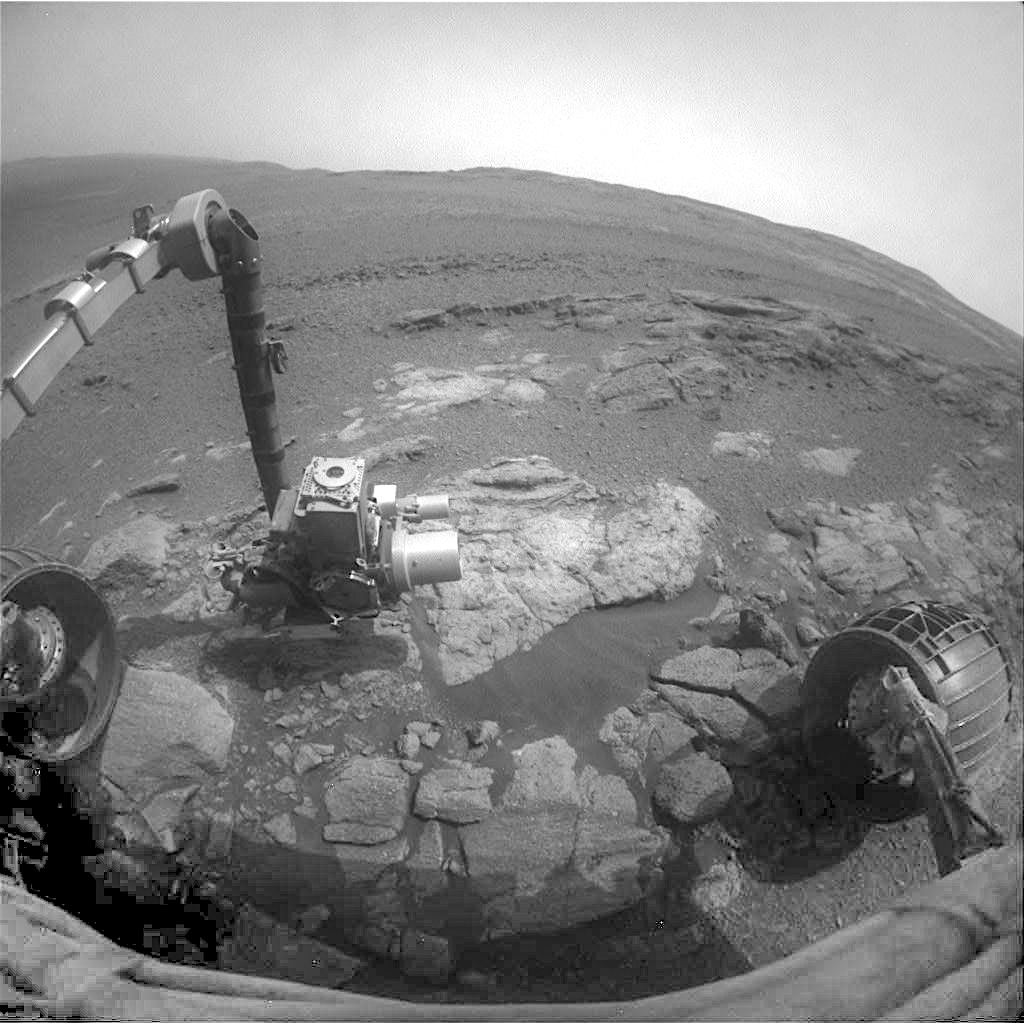 Sol 5104, June 3, 2018. Opportunity's current close-up target for the Microscopic Imager is a brushed-off part of the La Joya outcrop (above).
At right, the front Hazcam shows the general scene to the south of the rover. Click either image to enlarge it.
Opportunity raw images, its latest mission status, location map, and atmospheric opacity, known as tau.