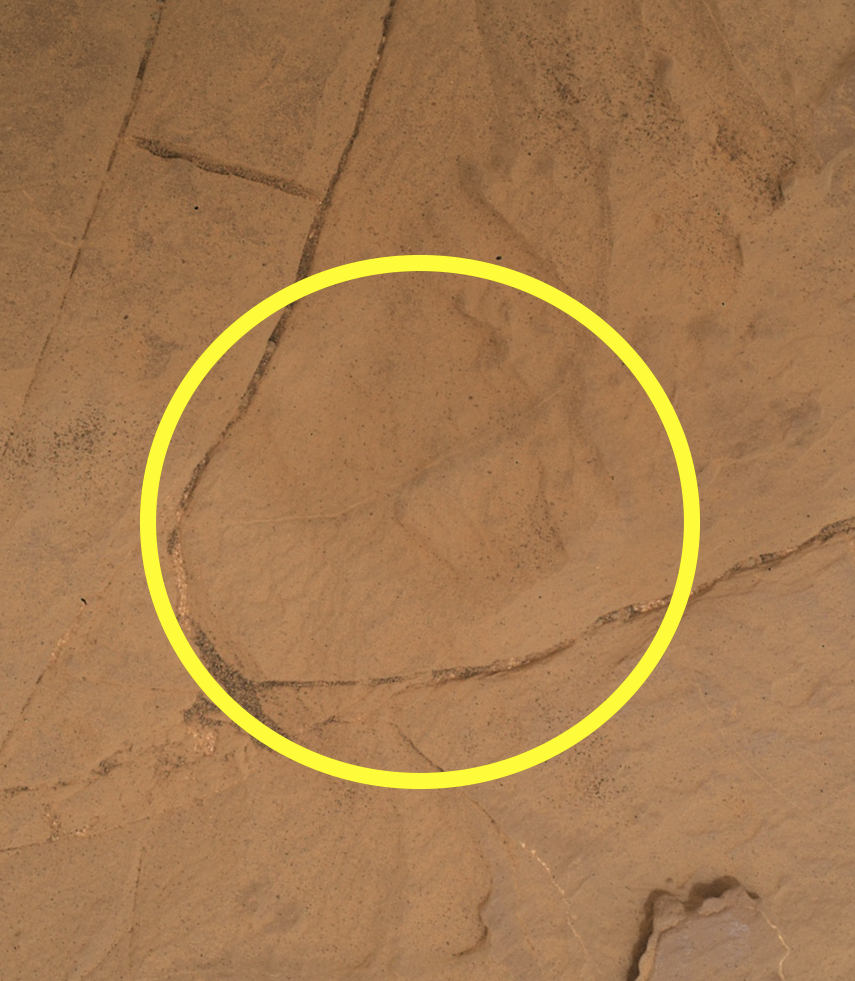 Sols 2119-20, July 23-24, 2018. Above is a Sol 2119 Mastcam view of the ridge's rolling terrain to the rear of the rover. Below is a Sol 2119 Mastcam composite showing the workspace and the Sgurr of Eigg site, with the target area circled. At right is a Sol 2120 MAHLI closeup of Sgurr of Eigg. The images are to check for dust accumulation since Curiosity was here last on Sol 1999.
All images enlarge when clicked.
Sol 2119 raw images (from all cameras).