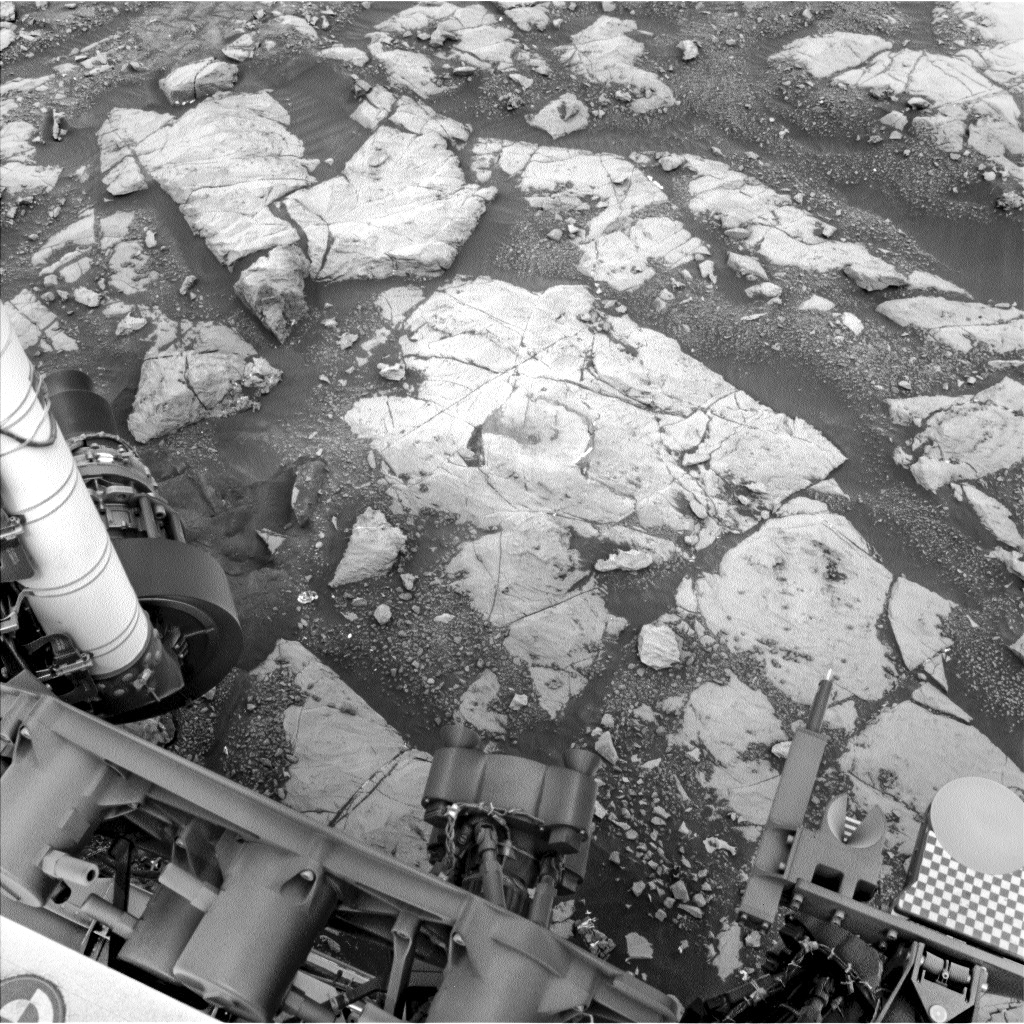 Sol 2123, July 27, 2018. Curiosity put its drill to work on the brushed surface of the target dubbed Ailsa Craig — and got just a shallow hole. As at the Voyageurs site, the drill dug only a very short distance into the rock.
At right top is the Navcam view of the slab after the brushing and drilling, and below is the Remote Micro-Imager view of the pit and tailings left by the drill's action. Both images enlarge when clicked.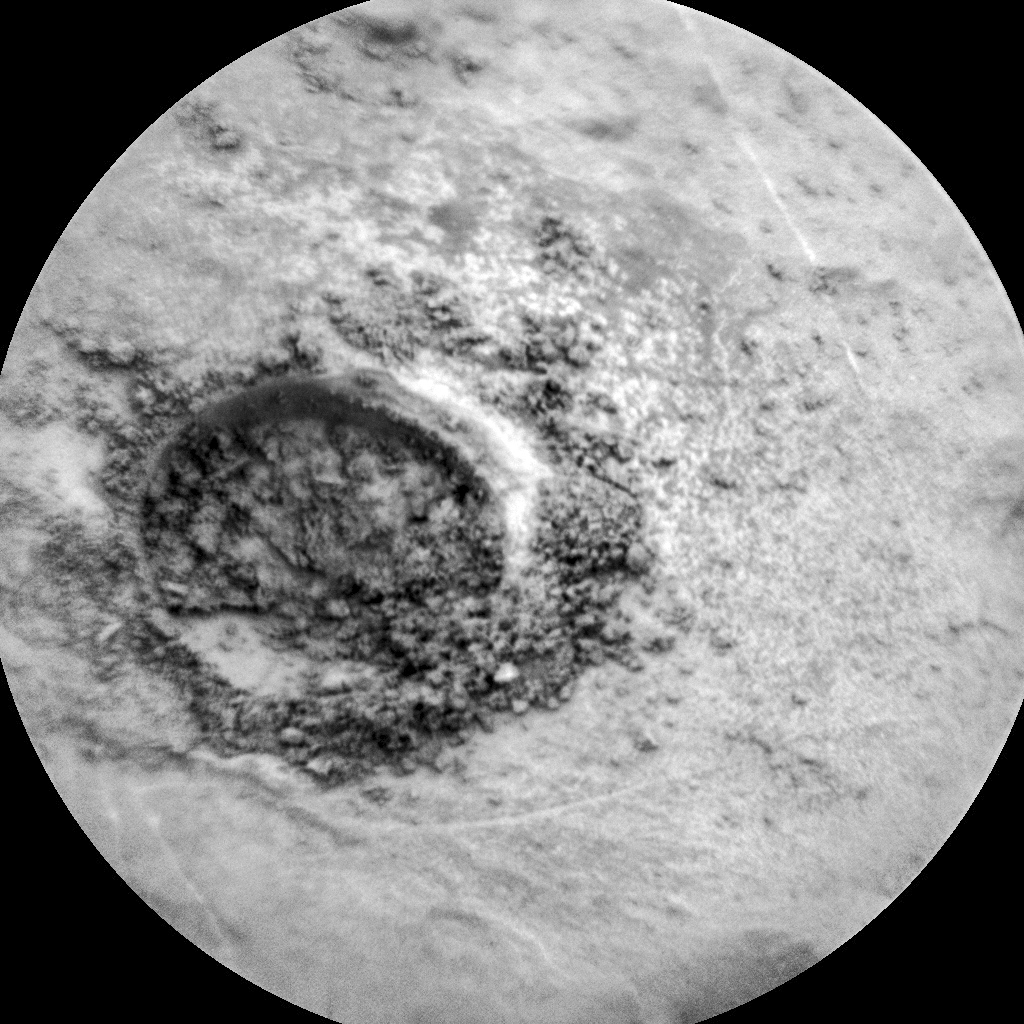 Sol 2123 raw images (from all cameras).