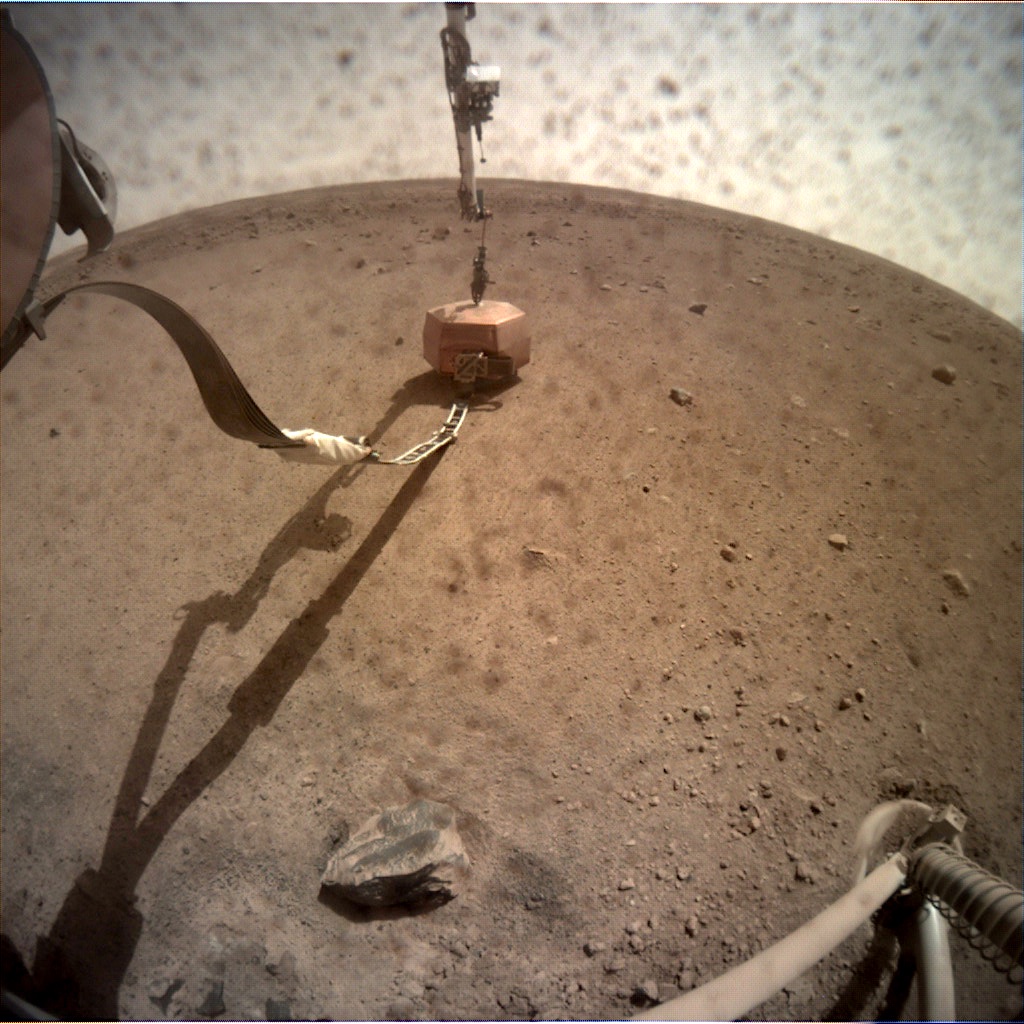 Sol 24, December 21, 2018. This view was taken through the dust-spattered lens of the Instrument Context Camera and shows the deployed SEIS seismometer on the ground in front of the lander.
Each ICC image has a field of view of 124 x 124 degrees. Click the image to enlarge it.
Raw images (in .PNG format) here.