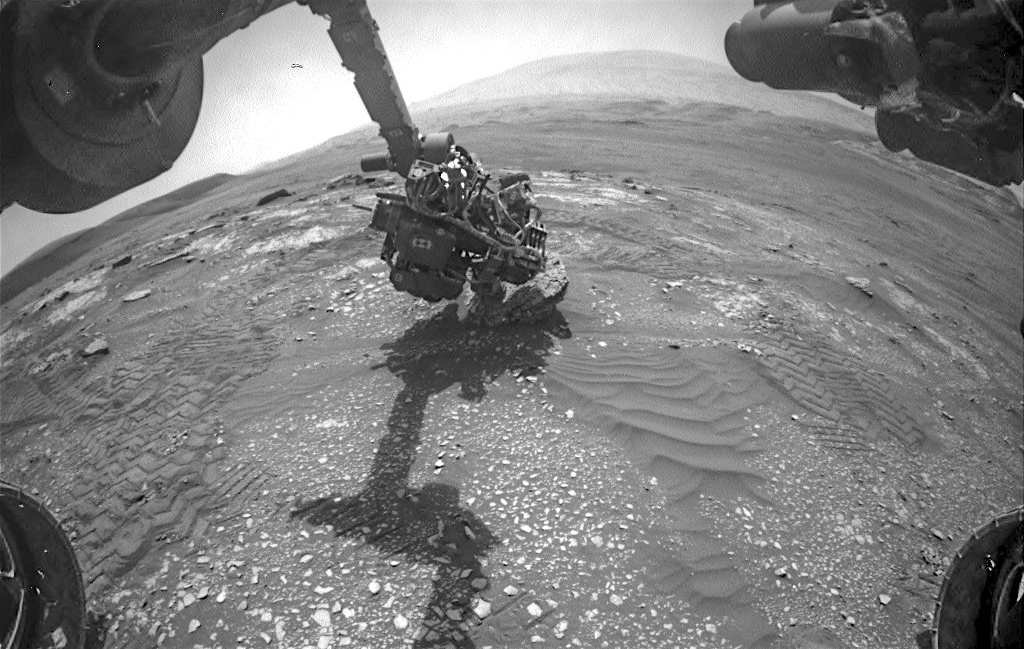 Sol 2352, March 19, 2019. Curiosity gave the cracked rock dubbed Muir of Ord a close looking-over.
At top is part of the front Hazcam view, setting the scene, while at right are Mars Hand Lens Imager (MAHLI) closeups on the rock. Click any image to enlarge it.
Sol 2352 raw images (from all cameras).