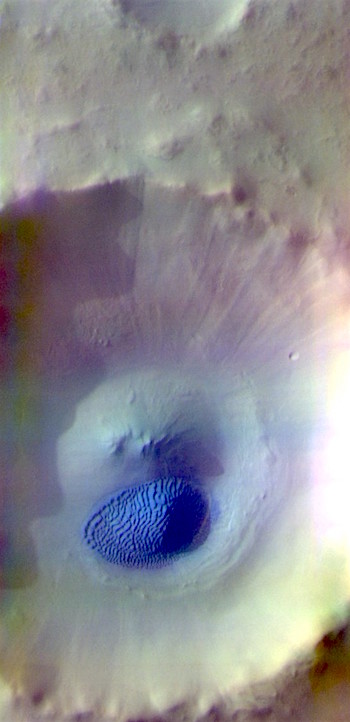 THEMIS Image of the Day, May 17, 2019. Today's false color image shows an unnamed crater in Acidalia Planitia. The dark blue feature on the crater floor is a mound of sand. The sand is tall enough to cast a shadow, with the sun is coming from the left (west). The texture on the surface of the sand are dune features created by wind action.
The THEMIS VIS camera contains 5 filters. The data from different filters can be combined in multiple ways to create a false color image. These false color images may reveal subtle variations of the surface not easily identified in a single band image.
Explore more THEMIS Images of the Day by geological subject.