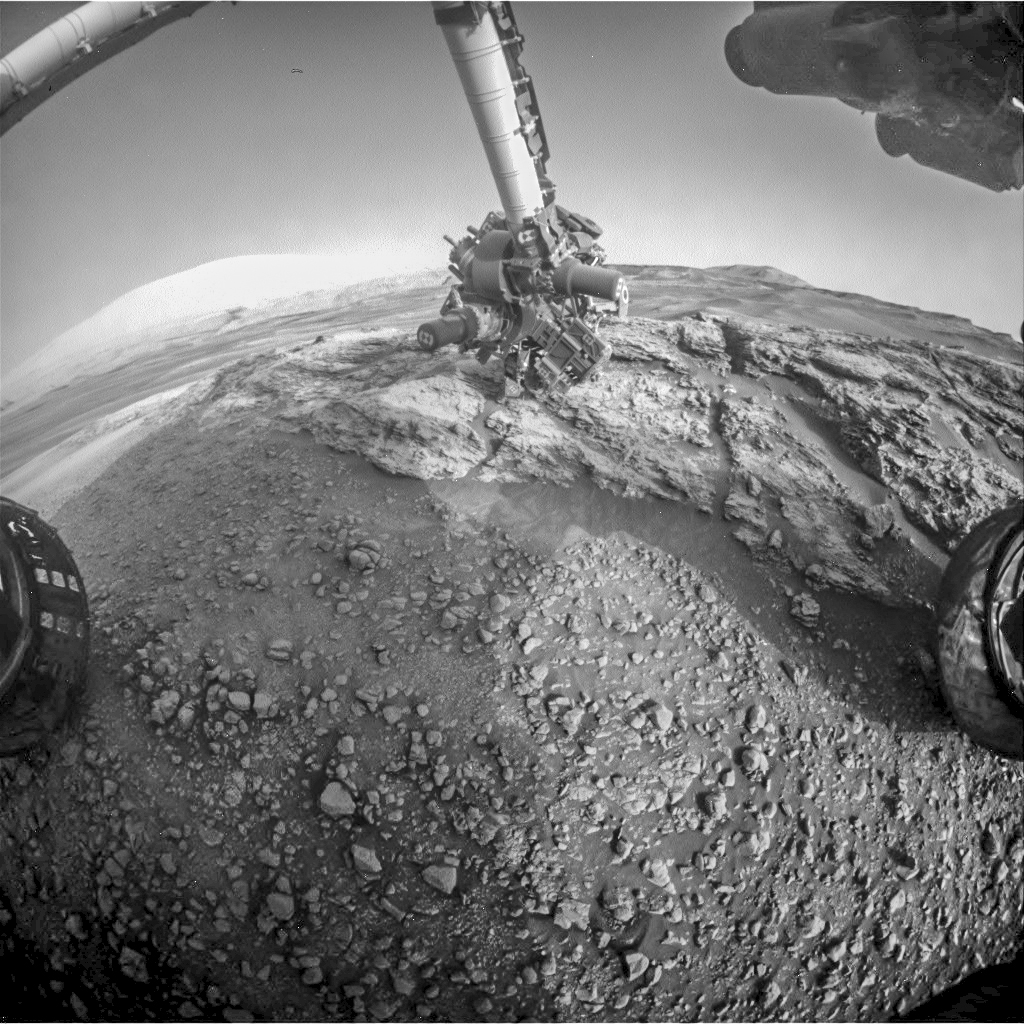 Sol 2441, June 19, 2019. Curiosity is placed so that mission scientists can examine the outcrop closely. At right are the views from the front Hazcam view and Navcam.
Above is a Mars Hand Lens Imager (MAHLI) frame showing regular layers in the outcrop, and below is a MAHLI closeup of a different area on the outcrop. Click any image to enlarge it.
Sol 2441 raw images (from all cameras).