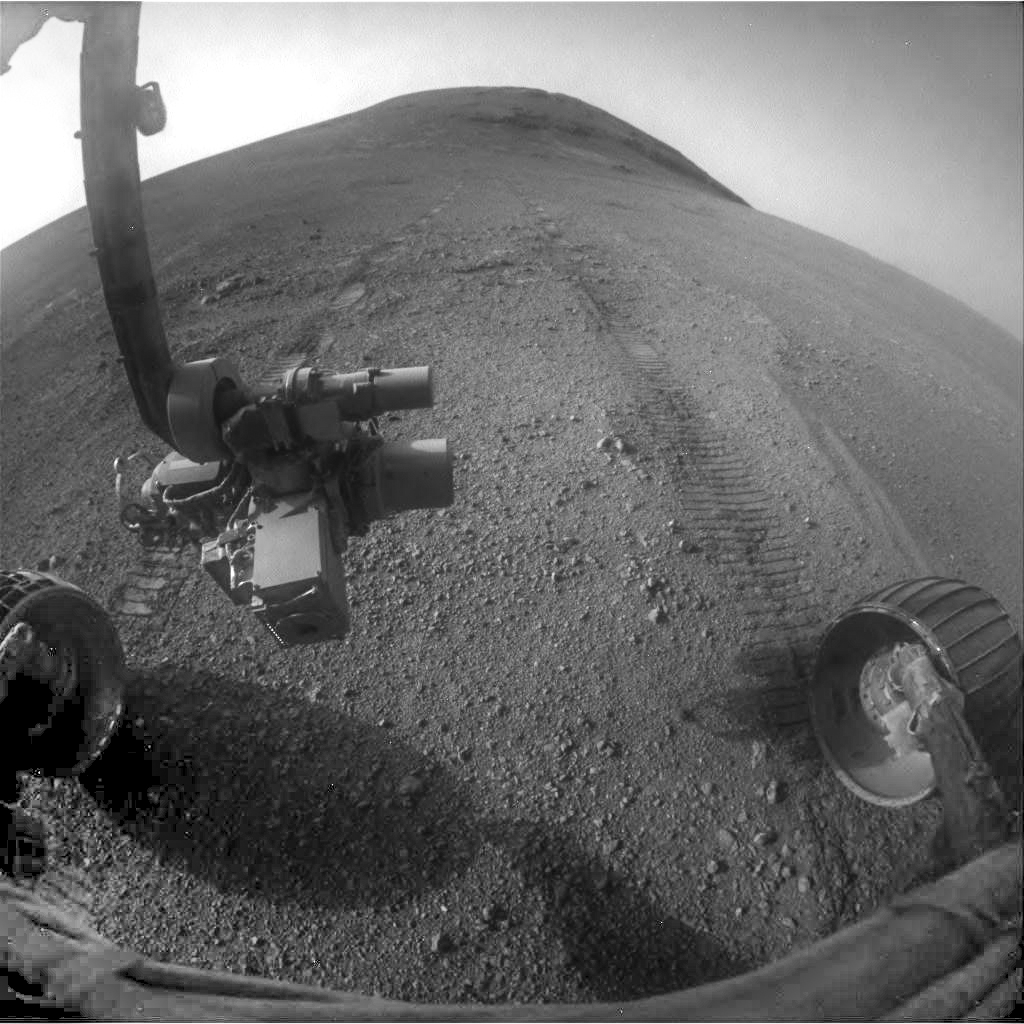 Sol 4705, April 19, 2017. After doing a RAT-grind on the outcrop target Ogalalla, Opportunty drove more than 130 meters (430 feet) southward, leaving the outcrop behind.
At top right, the right-side front Hazcam shows the rear view, while below, the right-side rear Hazcam looks ahead.
The flat mesa in the distance directly ahead in the forward view is the feature named Winnemucca. From high up on Cape Tribulation, its upper surface appeared bright, probably from an accumulation of dust.
Click either image to enlarge it.
Opportunity raw images, its latest mission status, a location map, and atmospheric opacity, known as tau.