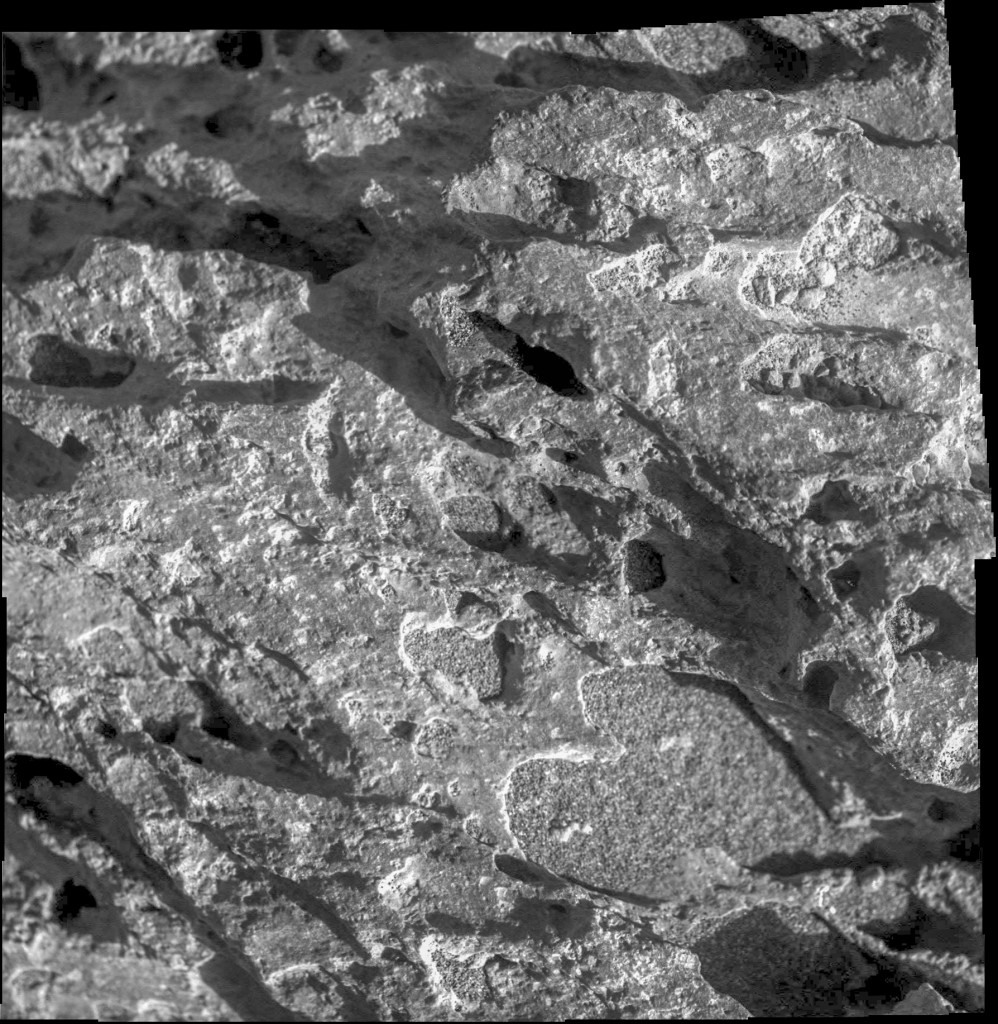 Sol 5072, May 1, 2018. Parked at a pitted rock named Allende, Opportunity put the Microscopic Imager to work making a 2×2 composite view of the target.
At right is the Hazcam view to the south with the rover arm poised above Allende. (See also here.) Click either image to enlarge it.
Opportunity raw images, its latest mission status, location map, and atmospheric opacity, known as tau.