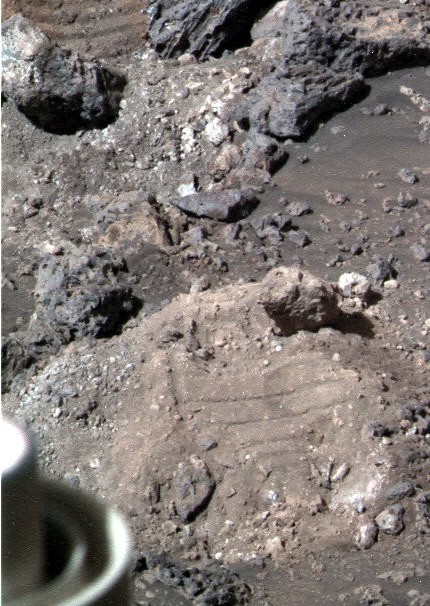 Sol 5094, May 24, 2018. Opportunity's Pancam looked downslope and made a set of multi-filtered images (false-color by Holger Isenberg) for a composite view of the lower Perseverance Valley channel. Note the streaks in the soil in the two images nearest the rover.
At right is a view of soil disturbed by the rover's wheel. (A similar view on Sol 5087 is here.) Click either image to enlarge it.
Opportunity raw images, its latest mission status, location map, and atmospheric opacity, known as tau.